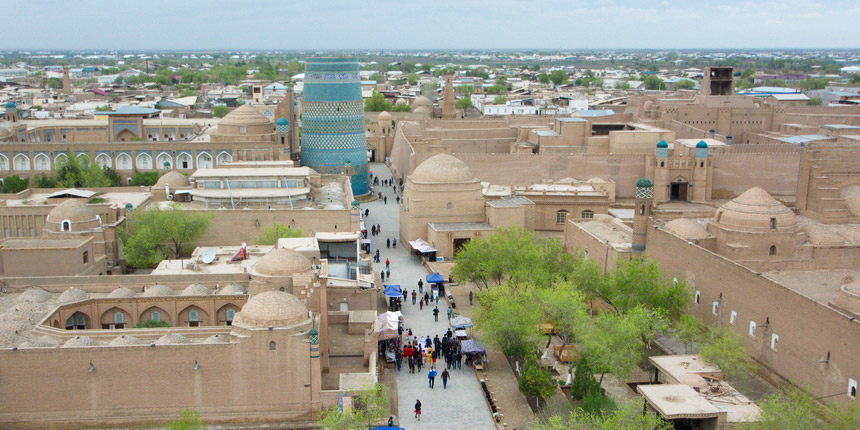 In that very region of Kharezm, there is a very ancient city, called Khiva. Filled with precious historical – architectural heritage, the city is one of the main treasures of Uzbekistan.
According to historical data, they started establishing the city at the beginning of our current era. It is worth to note that Itchan Kala, the beautiful masterpiece of architecture is the very first site in Uzbekistan, which was listed in the World heritage list.
The stories about how this city became known as Khiva are interesting. Most of them are connected with its water. They say that years ago, when the visitors came to the city, they tried fine water and said: "Khey Vah!", which is the expression of extreme joy. Later on it was changed to "Khiva".